A few weeks ago, my French fellows and I hit the road to Quebec City to spend the weekend. After a rough start (the driver ended up not showing, so we had to find how to lend a car at 8:30am on a Sunday in an unknown neighborhood), we finally arrived in the capital of Quebec in the late morning.
As I have been told, Quebec is indeed a beautiful city. Small, but full of charm. We visited the Museum of Civilisation, which is a must-see if you want to learn more about the city but also Canada. It can take up to at least two hours as there are so many things to see!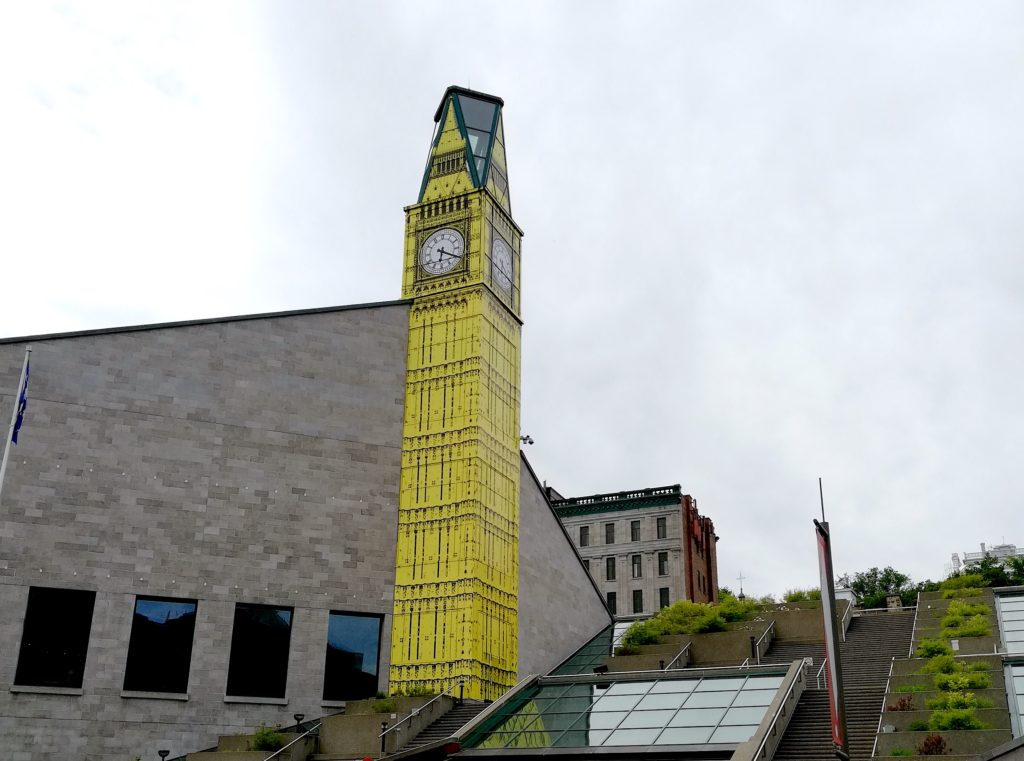 The sun decided to show up in the afternoon and we wandered in the steep streets in spite of the heat… We took a walk on the remparts, from where we could actually hear a rehearsal for the Saint-Jean-Baptiste Day's concerts. The place is beautiful and if you go to Quebec, you should definitely climb up there. Sure, the city is pretty small so there is no way you can miss it!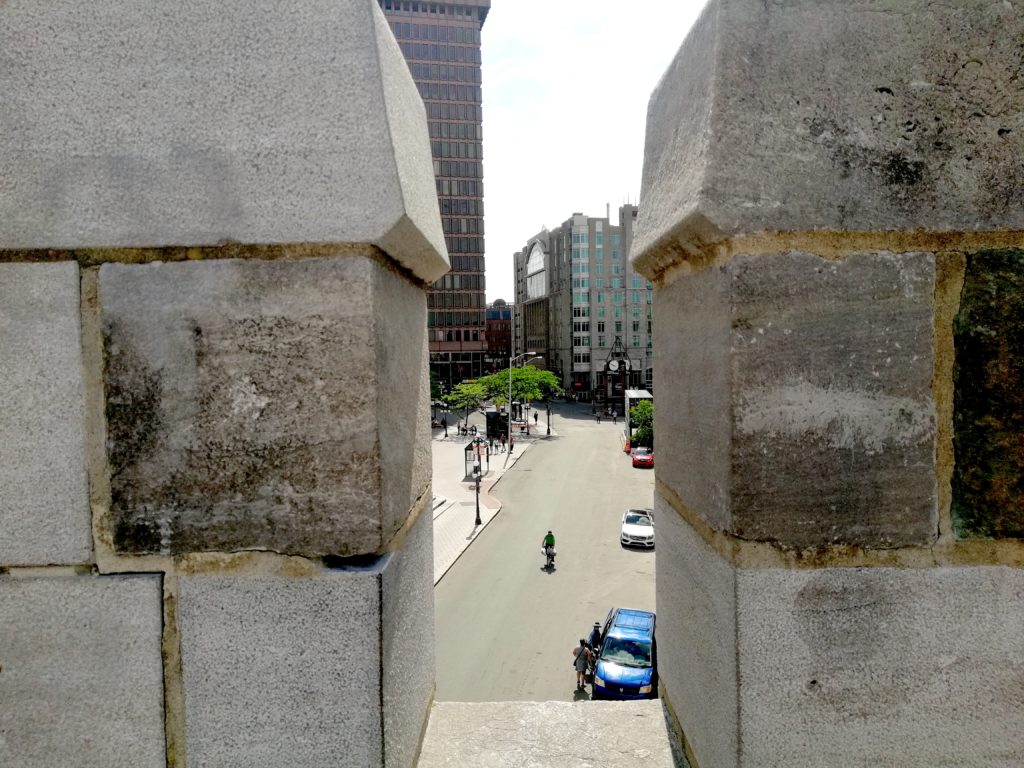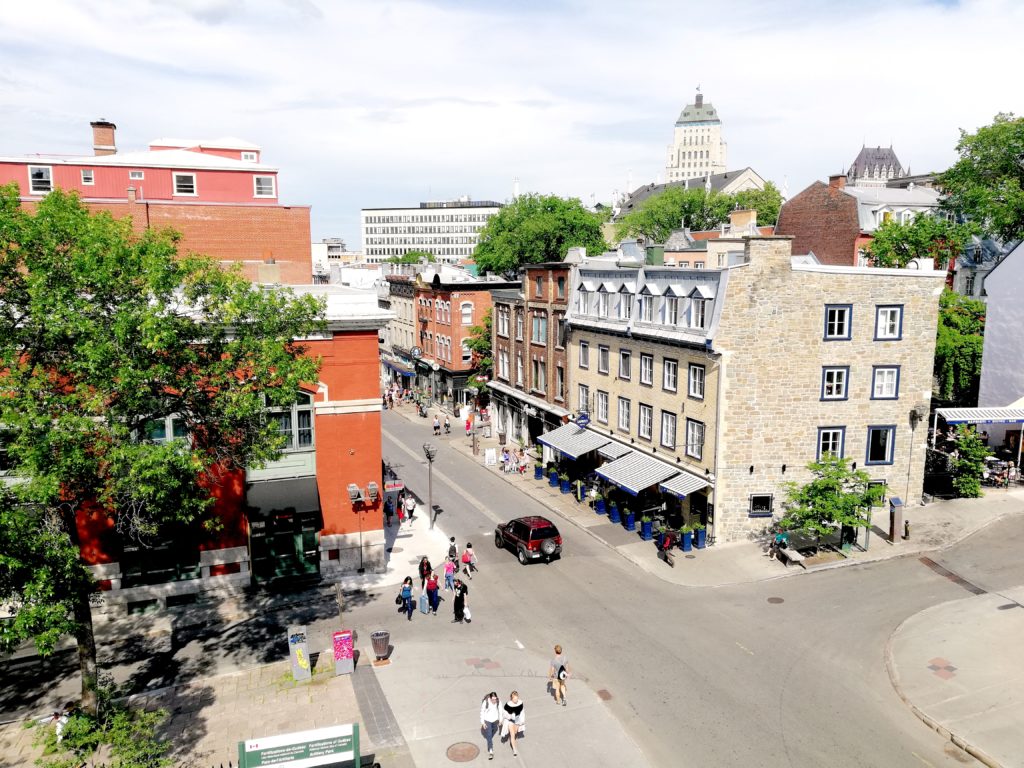 The old streets are particularly beautiful, although full of tourists (like us). This is the right place to enjoy a good ice-cream or sit in a café. As we were only visiting for the day, we did not have time to see everything but you can check on Quebec City Tourism's website for more infos!
We stayed in a cute little chalet we found on AirBnB, half an hour drive from Quebec. The place was neat and peaceful and we had a really good time! Next day was not so lucky as the sun decided it would be fun to play hide-and-seek. We went to the Montmorency Falls despite the grey weather. The place was actually quite crowded but it was very nice. There is a car park at the bottom of the falls but it is possible to find a spot on the upper site, where it is free.
We then spent the rest of the day driving and eating on the Island of Orleans, which was honestly not so interesting as: 1) it was raining; and 2) there is not much to do except stoping at local markets on the side of the road…
Anyway, that is how our day ended. We drove back to Montreal under the rain, singing songs from old musicals and listening to "road trip mood" folk music…
– The Fiery Heart