September 16. We reached Hadrian's Wall in the morning. The wind brushed the grass and heather, the sun watching over us.
We stopped at Steel Rig, not far away from Sycamore Gap (a famous site pictured in several films). The site was on my dad's bucket list and was definitely worth the wait.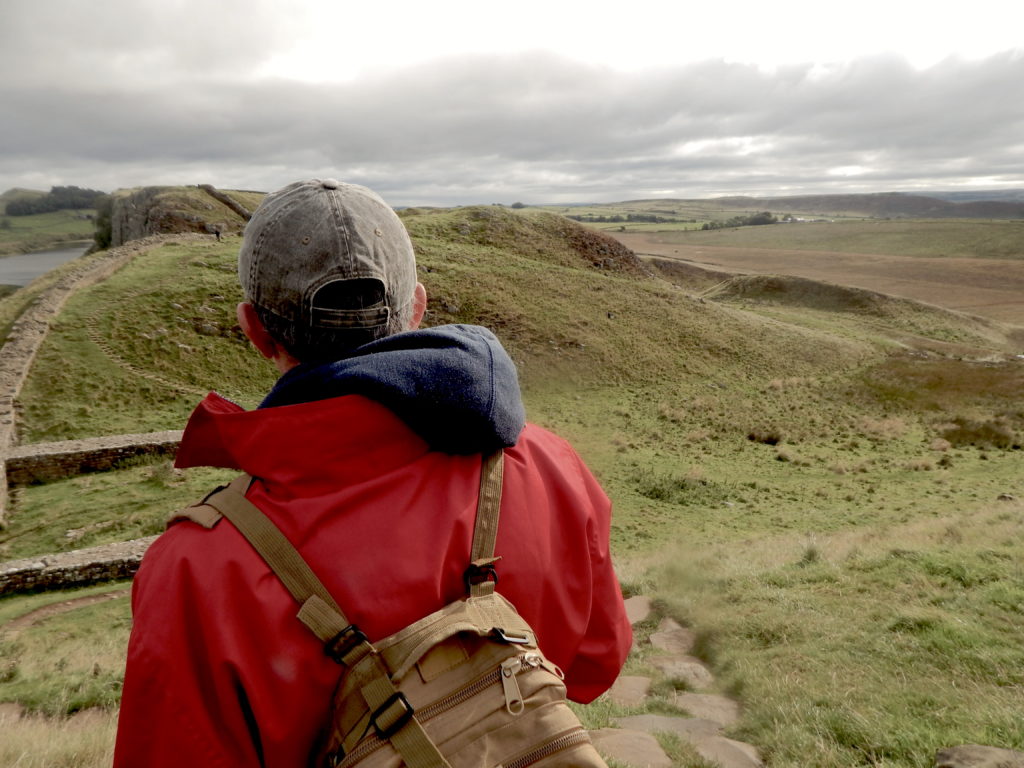 Built around AD 125 to protect Britain from the Picts, the wall was about 117km long. About 30 years later, Antonine Wall was built further North. Both walls were successively occupied for short periods of time.
Today, Hadrian's Wall one of the most visited site in England. Registered as a UNESCO Word Heritage Site in 1987, the remaining of the fortifications is a reminder of the influence of the Roman Empire nearly 2000 years ago. You can now hike from coast to coast on the Hadrian's Wall Path National Trail and visit the different sites along the way.
We did not have much time to explore the area afterwards. I was blown away by the scenery that was offered to us and I am happy that I got to share it with my dad. I wish we had time to visit the Roman Army Museum and the Roman Fort, but Glasgow was waiting and we left Hadrian's Wall with beautiful memories!